LOCATION
IOTA OC-176
"Situated in the eastern Coral Sea some 550 km west from the northern tip of Grande Terre, New Caledonia, the Chesterfield Group consists of several groups of islets and reefs scattered around the Chesterfield and Bellona Plateaux. Included in the group are the Iles Chesterfield (Chesterfield Islands/Isles/Reefs, Recifs et Iles Chesterfield) and the Bampton Reefs. The Bellona Reefs, 60 km to the south, are a separate formation but are often included within the Chesterfield Group.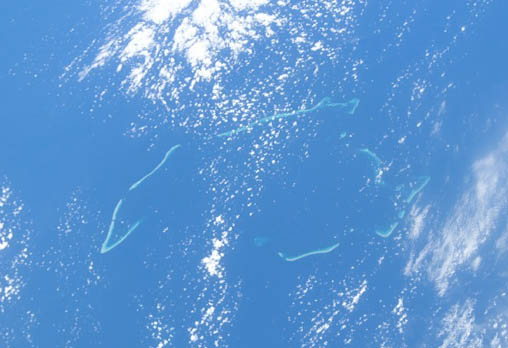 The Iles Chesterfield are the most well known group, forming a loose collection of elongated reefs that enclose a deep, semi-sheltered, lagoon. The reefs on the west and northwest are known as the Chesterfield Reefs; with those on the east and north known as the Bampton Reefs. The Chesterfield Reefs form a structure measuring 120 km in length (northeast to southwest) and 70 km across (east to west).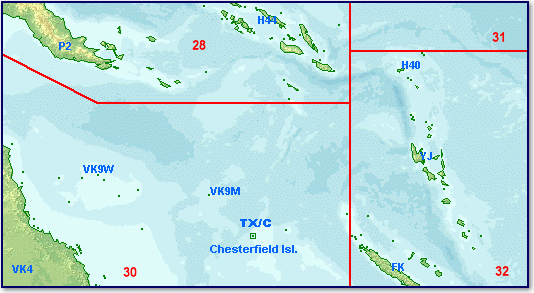 There are numerous cays occurring amongst the reefs of both the Chesterfield and Bampton Reefs, these include: Loop Islet, Caye Renard, Skeleton Cay, Bennett Island, Passage Islet, Ile Longue (Long Island), Ilot de Sable, the Avon Isles, the Anchorage Islets, Les 3 Ilots du Mouillage and Bampton Island. "
(Text and picture from: http://oceandots.com/pacific/coralsea/chesterfield.php)